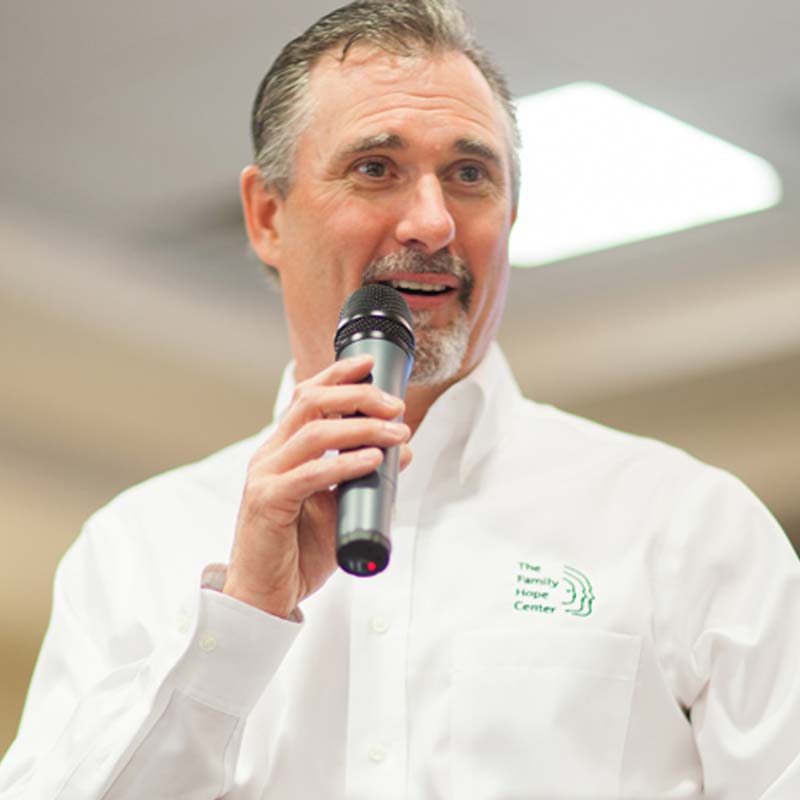 Matthew Newell
Matthew Newell is the co-founder and director of the Family Hope Center. Since 1981, Matthew has dedicated his life to helping children and adults with special needs and brain injuries. Over the past four decades, Matthew has worked with parents and specialists from 34 countries, educating and creating neurodevelopment programs for more than 15,000 families. After spending the first 20 years of his career working for an international non-profit where he specialized in sensorimotor development, 10 of which he spent as clinical director, Matthew believed that integrating new approaches in brain development into his practice was the key to creating even more successful neurologically based strategies for promoting growth and development.
In 2002, he co-founded the Family Hope Center with Carol Newell, his wife. Together, they gathered a team of physicians, therapists, educators, and clinicians specializing in different areas of the brain and development, with the goal of teaching, guiding, and supporting parents in facilitating tremendous improvement in the lives of their children.
Matthew and his team have helped children achieve extraordinary breakthroughs and develop new abilities in functional independence, motor development, communication and speech, vision, and cognition.
The Family Hope Center maintains an ever-evolving interdisciplinary, neurodevelopmentally-based approach, incorporating new scientific advances, treatment modalities, and techniques into its successful treatment model while remaining true to the initial guiding principles that drove Matthew to found it. In addition to decades of clinical experience and training in sensorimotor development, Matthew holds advanced certifications in Child Brain Development, Dynamic Postural Reflex Integration, Structural Integration, Cranial Sacral Therapy, Myofascial Release, AcuNova Acupuncture, Muscular Biofeedback, Yuen Method, Food and Environmental Sensitivity Clearing, Fascial Energetics, and Quantum Laser Reflex Integration.
Areas of Speciality
Neuromotor Development
Physical Structure
Early Motor Development
Coordination, Balance, and Vestibular Function

Sensory Development
Somatosensory Development
Sensory Integration
Sensory Processing

Health and Wellness
Allergies

Certifications and Licensure
Dynamic Postural Reflex Integration

Structural Integration

Craniosacral Fascial Therapy

Muscular Biofeedback

AcuNova Acupuncture

Sorry, no posts matched your criteria.