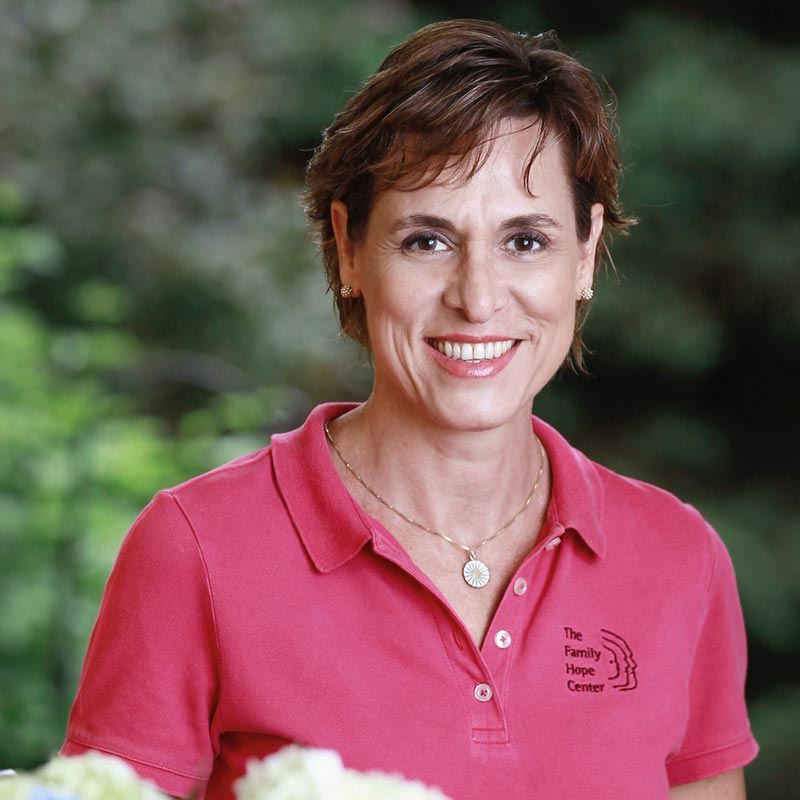 María Elena Hernández Rodarte
Early Motor Development and Learning
María Elena first learned about the Family Hope Center in 2002 through her own practice. After visiting Matthew and Carol and observing their work with families, she became increasingly excited about how she could apply the concepts and approach of the Family Hope Center with her own children and clients. Over the next several years, she helped coordinate operations and live courses for the Family Hope Center in Mexico, before eventually joining the clinical team full time in 2011.
In 2018, she became the Director of Latin América. Reflecting her clinical experience and role as director, María's knowledge of the brain and development is extensive, including in the areas of physical and motor development, sensory development, using mobility to improve neurological and cognitive abilities, early learning, basic social-emotional development and behavior strategies, and nutrition.
In addition to her clinical experience and training, María Elena holds advanced training and certifications in Kinesiology, Child Brain Development, Cranial Sacral Therapy, Myofascial Release, Chiropractic, Dynamic Postural Reflex Integration and Quantum Laser Reflex Integration, Functional Nutrition, Food and Environmental Sensitivity Clearing, and Human Development.
Areas of Speciality
Early Motor Development
Early Learning
Sensory Development
Nutrition
Certifications and Licensure
Craniosacral Fascial Therapy
Dynamic Postural Reflex Integration
Functional Nutrition
Sorry, no posts matched your criteria.