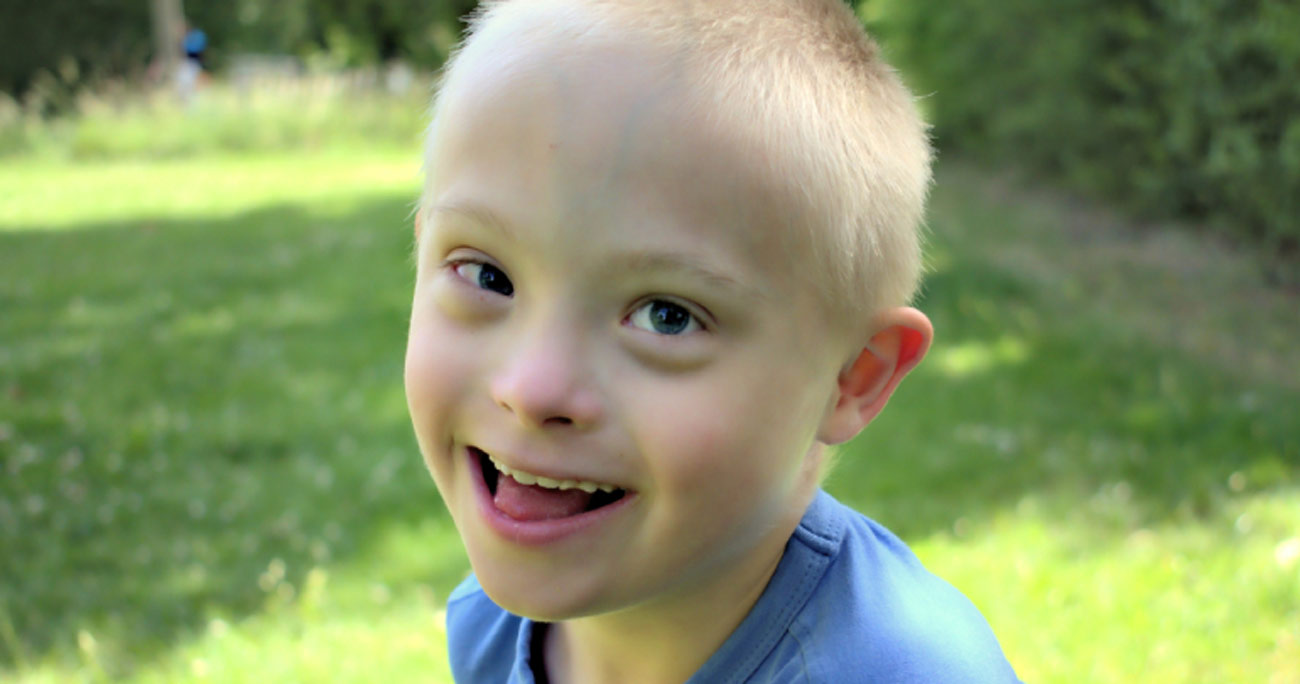 Behavior
,
Brain Development
,
Brain Function
,
Case Studies
,
Cognitive Development
,
Craniosacral Fascial Therapy
,
Down Syndrome
,
Genetic Disorders
,
Hyperbaric Oxygen Therapy
,
Language Development
,
Motor Development
,
Neuroplasticity
,
Nutrition
,
Parent Testimonial
,
Parent Training Course
,
Sensory Development
,
Social-Emotional Development
Down Syndrome Healing Stories
© Article, images, videos and all other material courtesy of Gillespie Approach 
It was the day that time stood still. When our precious little girl was born, one of the happiest days of our lives rapidly descended into feelings of deep grief, despair, and trepidation for the future. The four words "She has Down syndrome" changed our lives. The frustrating aspect was that all of the medical professionals told my husband and me that there was nothing we could do. They said, "Do not get your hopes up—just make her comfortable.
For the first time in my life, I experienced hopelessness. Only parents who have traveled down this path can understand the broad spectrum of emotions, questions, and uncertainty confronting their family. What will she be like? Will she be able to learn? How will her disability affect the rest of our family? What will the future hold? Most importantly, can we help her?
When we attended the Family Hope Center seminar, all the possibilities that we could do to help our daughter filled us with astonishment. The human brain is so amazing. It can actually grow and change with consistent repetitious stimulation. The concept was so simple, yet so profound. We saw a new beginning for her, and finally there was hope for the future.
The Family Hope Center approached her as a unique individual with her own set of strengths and weaknesses. They designed sensory, physical, and language programs, and included nutrition, hyperbaric oxygen, CFT, and addressing inappropriate behavior. All of these aspects had a tremendous impact on her development.
Yesterday, during a routine checkup, her pediatrician in Arizona exclaimed: "I cannot believe that this is the same child I examined a few years ago. Her progress has been remarkable." We are now enrolling her in a general education class for kindergarten with an aide. In our wildest dreams we never could have imagined her progressing to this outcome. Although she still has work to do, her future is to reach for the stars.
---
When my husband and I visited the Family Hope Center in December 2004, our son had just turned one year old. Down syndrome had caused many significant developmental delays. We were shocked to learn the extent of his inability to feel or smell. They taught us valuable information about brain function and gave us a rigorous home program. During the next 18 months, he made excellent developmental progress in achieving his crawling, creeping, and walking mobility goals as well as gaining a greatly enhanced ability to feel and interact with his surroundings.
As a result of negative family circumstances, we stopped his program over the subsequent 18 months, and his growth rate slowed significantly. When we resumed a new home program, his developmental growth accelerated rapidly. He achieved significant gains in the areas of understanding and manual dexterity. Since his development thrived solely because of the home programs, we are certain that he has a richer life experience today with his family and peers as a result of this progress.
---
The day after our daughter was born, our midwife told us that she had Down syndrome. Our Internet search had little positive information about this condition, and our little girl seemed to be born into a world that gave her no chance.
Even though my husband and I engaged her in physical activities, nothing boosted her development. At three years of age she was unable to run and jump. She was dumbfounded by everyday noise and did not talk or have any manual dexterity. Although some people called it false hope, we felt that she was an intelligent child who could not comprehend the world around her. Frustration was invading our family because we did everything that we could and saw no progress.
When we traveled from our home in Scandinavia to the Family Hope Center, we had no expectations for our eight-year-old daughter. We knew very little about brain function. We did not know the importance of creeping and crawling. After taking the seminar and having her evaluated, we found the keys that opened a tornado of positive changes for her.
We started her neurological program, and she had some CFT sessions. Initially she responded well, and then better and better at each sixth-month visit. After two and a half years on the program, her changes have been sweeping. She runs, swims, and bikes three times a week. Her vision has dramatically improved. She is an avid reader, and her language expands every day. At the age of 11 she is finally opening herself to a world that has a positive future for her and us.
Written by Dr. Barry Gillespie © Gillespie Approach